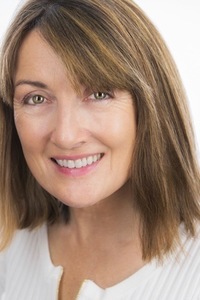 About Carmel
Hi, I'm Carmel
I was an RN for many years as I raised my children, and am deeply grateful for that. But I also have a love for creativity and rearranging and also have a degree in Interior Design. Pursuing that passion took me on a new path to study Feng Shui, and that felt right. 
I'm a creative person. I love to walk, eat well, read, practice yoga, paint, design and come up with new ideas.
I frequently work with frazzled, though smart and successful women, who are juggling it all. I have three teens and understand "the art of juggling it all"! Our environments can be a place that nurtures and supports us, a place where we can relax and thrive. However, clutter often overwhelms our homes or offices, and blocks us in many ways, including stealing our time.
 Using Feng Shui principles, I guide my clients to re-arrange and re-design their homes and offices using what they have and letting go of the excess!
Feng Shui involves nine areas: Family, Wealth, Fame, Relationships, Children & Creativity, Helpful People, Career, Inner Knowledge, and Health. 
I find it works best to focus on one or two areas at a time, it's amazing how well it works.
I am a Certified Feng Shui Wellness Coach. I love working hands-on to create functional, beautiful, simple, organized spaces that raise our vibration to have a healthy, wealthy, and happy life! 
 I am available for on-site or remote Feng Shui consultations and Wellness Coaching. 
Results to expect:
Simplify and let go of everything that doesn't serve you
Create a day off per week for yourself!
Let go of clutter, effortlessly, once and for all!
Set yourself up for success using Feng Shui principles
Gain Clarity and Action on what you want
Call me today! 917-974-9164
Posts and comments
No posts or comments yet.