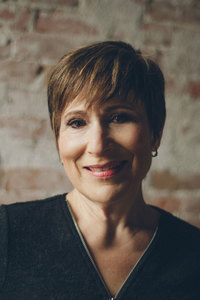 About Martha
Martha is an expert in the science of human behavior and habit-setting, as well as the neurology and physiology of weight gain and loss. She holds a Ph.D. in microbiology, an MS in nutrition, and has more than forty years of experience in research data analysis and interpretation. She has spent the last ten years studying the keto diet and its effects on women.
Martha also has her own weight-loss journey.
For years, she tried diet after diet, yo-yoing up and down between 150lbs in her early twenties — "a little chubby," as one boyfriend called her — and more than 300lbs in her late forties — unable to walk around the block. 
Food controlled her. She tried diet after diet, fighting tooth and nail against cravings that left her feeling desperate, miserable, and ashamed.
She'd see her friends and colleagues and think, "are all these thin people that much stronger than I am? Is their fight to be healthy as hard as mine? Are they just better at fighting?" It didn't add up.
She began to pay more attention to the messages from her body. She realized the story was way more complicated than the "count calories, eat less, move more" mantra that is so prevalent in the mainstream approach to weight-loss. Applying the research and data analysis skills she acquired from her education, scientific background, and years in data analytics, she began to explore the existing scientific research on weight-loss and conduct some anecdotal research of her own. 
Patterns began to emerge in Martha's research. It became clear that the path to success lay in adopting a ketogenic way of eating, along with developing a system of strategies to create new, sustainable habits that transformed her life. Using a ketogenic eating program that she developed based on her extensive research, Martha finally lost more than 170lbs and has kept it off for more than 12 years.

Martha spends most of her time staying up-to-date on the latest scientific research on nutrition and developing new tools for achieving permanent weight loss and lifestyle change, but also loves hiking, exploring new ideas and places, and cheering on the Kansas City Royals. 
Each individual's journey will be different. Results are not guaranteed and will vary.
Posts and comments
No posts or comments yet.