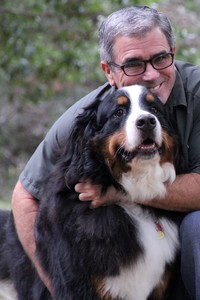 About Michael
Dr. Michael Christensen was born in Japan, the middle son of a career Air Force MSgt. While growing up, he traveled around the world. He never lost the wanderlust of different ideas, cultures, and people. He joined the Military at 17 years of age by attending the United States Air Force Academy.       
At the Academy, his core courses included high level math, thermodynamics, physics, and electrical engineering. To balance this engineering emphasis, he majored in Individual Psychology.
 He was awarded his Master of Science Degree in Safety and Systems management from the University of Southern California. This degree and subsequent duties in the Air Force cemented his belief in looking at large issues as systems, rather than individual, independent items. 
After retirement from the USAF, Michael was hired to fly for a major airline.  He is currently the Captain on the Boeing 777.
He received his Doctor of Management (DM) degree from the University of Phoenix in 2015.
He is the President and Senior Consultant for Christensen Associates, LLC.      
Concurrently, Michael is an author, mentor, consultant, and public speaker. He wrote  2 Day Gift of Wellness:An Effortless Weight Loss Process You Can Do Together. The book is an international Amazon Top 10 best seller and the result of months of intense research in a variety of fields.      
His one-on-one and group mentoring programs and webinars have helped many reach their ideal weight. During the initial 12 week mentoring program, weight loss has ranged from "that stubborn 7 pounds," to over 30 pounds.  In each case, however, the real reward was vastly improved health and wellness. He was the initial guinea pig and lost 26 pounds in 4 months, without exercising. Most of his mentees continue the UdP long after the mentoring program because they have changed their health with the 8 principles of UdP wellness.      
When Michael is not traveling world-wide, he splits his time between his home and cabin, both in Texas. He enjoys reading, writing, and spending time with his wife and their dog Raider.
Posts and comments
No posts or comments yet.