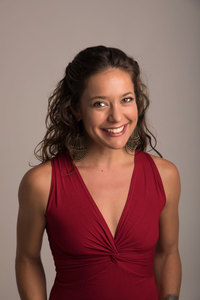 About Gypsy
Gypsy Bast is inspiring, fun and powerful. She is a unique Yoga and meditation teacher, Pilates master, Somatic movement therapist, bodyworker, and performance artist with over 25 years experience and counting.
Gypsy trained Cirque du Soleil shows, Corteo and Totem, as the trainer for injuries and rehabilitation. Over her career, she has taught thousands of people how to increase their vitality through wellness practices, and overcome injuries and pain. She has appeared in Namaskar, Vision Magazine, Yoga Magazine, choreographed for Bon Jovi, the Sundance Film festival, and has worked with Hollywood celebrities, international sport stars, ballet companies, royalty, and the CEO's of leading international companies.
Gypsy's mission is to help people discover unique gifts and limitations through intelligent, healing practices. She is continuing to collect studies and experiences along with life lessons, and her passions include writing poetry, music and dance. Gypsy is joyful, and a free spirit dedicated to her path as a teacher.
Posts and comments
No posts or comments yet.