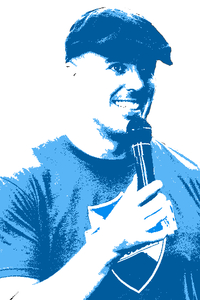 About Jeremy
Started off as a martial artist / MMA fighter.  Did that for roughly 20 years. Somewhere in the middle I decided to become a Mechanical Engineer.  Worked a desk job during the day and taught & trained martial arts at night.  In 2004 I started doing CrossFit to get in better shape for my full contact fights.  A year later I opened one of the first CrossFit Gyms: Diablo CrossFit with a couple partners (because I wasn't busy enough teaching martial arts and working as an engineer).  In 2008 I quit the engineering gig to run the gym full time.  Grew the gym to 3+ locations, nearly 1000 members, as well as coached athletes to a few podium finishes at the CrossFit Games.  In 2014 I helped start the National Pro Grid League and was the head coach for the San Francisco Fire (taking them to the Championship)...

Then I finally realized my passion. My reason for being on this planet.
I have to teach people how to thrive.  How live life better.  How to be awesome.
The martial arts was about self preservation, self sufficiency, and the ability to help others.  Once I learned it, I had to show others it's power spiritually and physically. Engineering was about learning how things worked and how to live 'efficiently'.  Where can we make things better, easier, simpler. Where can we get the best return on investment.
But working as an engineer and martial arts instructor wasn't the best way to get the message out. To fulfill my (yet realized) life mission.
So I started a gym.
During that crusade, I learned everything I could about workout creation and programming.  I used my engineering skills to create spreadsheets and data.  I tracked results and constantly pursued improvement and refinement. I figured out how to create programs and an environment that would produce world class athletes, and world class results for 'regular' people who just want to look and feel great without spending a ton of time or money.
But even that wasn't really enough.  I need to spread the knowledge even further...
So I started Thrivestry.
My platform for helping the most people learn how to thrive.  I am starting with gym programming and tools for coaches, but we'll be moving on to include much more as we grow.
Thrive on.
-jj

Posts and comments
No posts or comments yet.